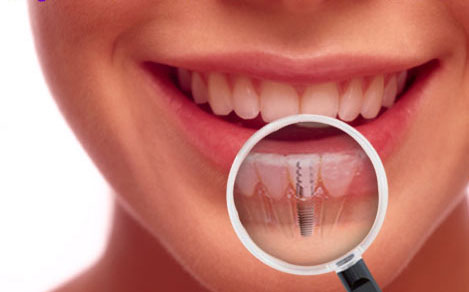 Are you missing a tooth or multiple teeth that is affecting the way you smile or chew?  Missing that "golden smile" that you used to have?  Look no further as Goldstein Dental has the solution for you with conventional dental implants.   The entire process from consultation to placing your implant is completed all within our facility.  Using cutting edge technology, the accuracy and success rates of our implants is unparalleled.  As always, consultations are completely free and non-committal.  Give us a call to find out if implants are right for you and how they can change your life for the better, forever.
Contact our office to make an appointment for a free consultation at 716 635 4720 to plan your treatment with our coordinator and the doctor.
After your treatment is finalized, we take a 3-D CT Conebeam X-ray so the doctor can digitally place your implant to an astonishing degree of accuracy and so that a surgical guide can be made for implant surgery.
Once everything is complete, implants are placed and the process for a better life has begun!
Conventional Dental Implants: Let's Go Deeper!
More interested in knowing all about implants?  Click here to see our post to learn more!

Mini Dental Implants: What are these for?
Dealing with issues related to your dentures?  We've got the solutions – click here to read more about what mini dental implants are used.